Sales Office
Lettings Office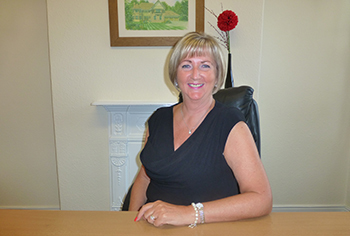 Area Information
Altrincham is a great place to live, work, invest, shop and enjoy varied leisure activities. As Trafford's largest town with an historic Charter Market, Altrincham is well known for a wide variety of high quality specialist and contemporary high street retailers, a well-established market and good office accommodation, providing quality modern services in a heritage setting. Easily accessible, Altrincham town centre is conveniently located just off the A56 and the town is signposted from the M56, M60 and M6 motorway networks. The Metrolink system runs from Altrincham to Bury linking it with Manchester city centre, Salford and Eccles. The train from the town runs from Chester through to Manchester Piccadilly, stopping at major stations in between. Manchester Airport is also only a 15 minute drive from Altrincham town centre.
Altrincham has some of the best schools in Trafford and indeed the northwest, including top state schools Altrincham Girls' and Boys' Grammar schools, with numerous high-achieving primary schools including Stamford Park School, Brooklands Primary School and Hale Preparatory School also in the area.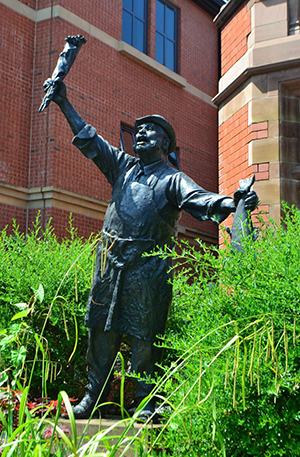 Altrincham is brimming with places to pause for morning coffee, afternoon tea, a relaxing lunch or meeting friends for a drink at a nearby wine bar or traditional pub. The town boasts a seductive mix of fine dining experiences, with award winning restaurants, gastro pubs and independent specialist bars to choose from alongside the everyday well known national and international restaurant and pub chains.
The Stamford Quarter, one of Altrincham's main shopping centres, offers an exciting mix of major high street brands and department stores including House of Fraser, Desire by Debenhams, as well as independent retailers, creating a superb shopping destination in the heart of the town. Further along George Street, Grafton Mall is currently undergoing major refurbishment works and will also include a new hotel as part of the scheme. The beauty of looking to buy property in Altrincham is the huge range of housing available. There are plenty of beautiful period properties, but there are also terraced houses for first time buyers on a budget.
What makes Altrincham so attractive is the variety the area has to offer. There are three stately homes in the area: Dunham Massey, Tatton and Arley Halls, all of which have landscaped gardens open to the public. The Peak District and Lake District are both within a short distance by car. If those don't take your fancy, the new multi-screen cinema and ice rink at the Station Location might keep you amused instead- Altrincham can provide something for
everyone.
Testimonials
All the staff I dealt with were extremely helpful and polite. Whenever I had a query they answered it
promptly and helped liaise with other agents further up the chain to ensure we met the completion
date. Having dealt with lots of other local agents, I can say without a doubt, the Altrincham branch
of Gascoigne Halman were by far the most professional.
AS Nov 2012
Great service from everyone at the branch. I am/was a first time buyer and they made things very
simple for me and kept me up to date with every little piece of information.
I would certainly look to use Gascoigne Halman again in the future. 10/10
Mr D Feb 2013
I have recently been assisted by Dan Brownhill and his team in the Altrincham office and they have
provided me with a first class service. I was purchasing a property that had a awkward tenant and
owner who lived overseas, this made the purchase slightly complex. Thanks to Dan and the team for
being so flexible
Mr B Jan 2013
I was really impressed with the service offered by Gascoigne Halman. Of the 4 estate agents we had to quote, they were the cheapest (another which was cheaper had a fixed fee depending on the price of your house sale and so caused it to be more expensive), but they also turned up on time, and were one of two (despite promises from all four) who actually bothered to send us a letter confirming what they would be happy to sell the price for and their fees. It was this level of initial service before we had put the property up with them which meant there was a clear and easy decision to be made in who was going to sell our house.
I dealt with a number of different members of staff while the property was up for sale, and all were very polite and helpful. The number of viewings we had in the period of time the property was up for sale really made us feel like GH were promoting and marketing our house in the correct way. Whenever a member of the team said they would get back to me they always did and I never once had to ring them back and chase them (a major bugbear of mine).
Sinéad and Tom were the two members of staff I dealt with most and they were always happy to help and advise. I would also give special note to Dan who when we were undergoing some negotiation on the property after the survey results were returned, still gave me his mobile number to contact him on if necessary even when it was his weekend off.
Having had a number of friends who have had a nightmare selling their houses and heard various horror stories, I wouldn't hesitate to recomment GH to any friend in future who was hoping to sell their house, or to use them again if we come to sell our new property at any point.
Mrs C
We had 3 Estate Agents who came to value the house, all providing almost identical valuations so I wasnt tempted to use an agent who valued it at the highest! I chose Gascoigne Halman because I found Dan a very personable character who was not afraid to say the truth and gave a very honest appraisal of our house and its appeal.

Dan was impeccable in his customer service (as indeed were his office staff) who all followed up with phonecalls, emails and personal visits! The photographs that their professional photographer took were outstanding and these were not at our cost either! The look and feel of our brochure was very professional and amazingly we had a viewing booked in within half an hour of the board going up! It was great to have a member of the team in the office and available for Sunday viewings - indeed our purchasers were a couple who actually viewed the property on this day! They totally understand how working people find it hard to do weekday viewings and have adapted their business to me more customer focussed. All viewings were accompanied and each member of staff had visited our house previously so that they were familiar with the rooms and layouts.

We were in a very lucky position just 5-6 weeks after our property being marketed of having 2 buyers both offering full asking price. It was a particularly stressful time for us, and having the responsibility of having to 'Choose' was awful. We were actually on holiday at the time so upon our return he made a personal visit and he sat and presented both cases to us in a highly professional and well thought through manner! It didnt make the decision any easier for us but he did provide us with all the information we needed to make that choice!

In the end we were Gascoigne Halman converts having sold a property through them, purchasing one from them and using their Independent Financial Services Agent too! This all added to the relatively smooth exchange and completion and of course it meant that everyone was talking to each other so any potential issues were immediately dealt with!

I have no reservations in recommending gascoigne Halman when selling or buying a property - they do what most estate agents dont and therefore exceeded my expectations on all counts. Well done guys (And not forgetting you Sinead...brilliant advisor on any viewing!)
J and G
We sold our property through Gascoigne Halman, Altrincham and we can't be any happier with how
the process has gone. Sinead is an absolute star and a real credit to the company. The
communication from her and the other members of the branch in her absence has been fantastic.
We have been kept informed of all the key stages via phone and email and everyone has been really
approachable. All viewings and appointments were made at times convenient to us which was really
helpful. I wouldn't hestitate to recommend them to others. We have used Gascoigne Halman as a
buyer and a seller now and having used other local agents to buy and sell with previously all I can say
is that our experience with them has been much less stress free!
Mr & Mrs GW